Café Mocha is "Radio from a woman's perspective" and THE only nationally syndicated show dedicated to women of color. The show's mission is to create an empowering experience for women via a 360° multi-media approach that includes the radio show, events, digital, and social media activations.
Each week, Café Mocha, hosted by Loni Love, YoYo, and Angelique Perrin tackles today's issues, offers social commentary, conducts celebrity interviews, and shares inspirational self-help advice; all against the backdrop of the best in urban contemporary music!
INVENTORY: 6 Minutes per hour Sat/Sun 6A-12A
Cafe Mocha Radio Demo
Cafe Mocha Radio Sizzle Reel
"Cafe Mocha, Radio from a Woman's Perspective"
LONI LOVE
Loni Love is a multimedia personality and comedienne and former co-host of the national hit television show The REAL and the nationally syndicated radio show, Café Mocha that is heard in over 30 markets around the country.
An engineer by trade for the automotive industry in Detroit, Loni abandoned her years of college and training for the fast-track to stardom as she pursued her life-long dream to become a comedienne.
Loni Love brings the gift of laughter to the program as the master of one-liners!, This sought after entertainment mega star has appeared on E! Entertainment's "Chelsea Lately", The Worst Cooks of America, Comedy Central's "Premium Blend", TruTV, VH1 Specials, Soul Plane (first motion picture production) and the 2016 film, Mother's Day.
Twitter: @LoniLove
Instagram: @ComicLoniLove
Facebook: Loni Love
---
ANGELIQUE PERRIN
Angelique Perrin is a veteran broadcaster and the producer of the Café Mocha Radio Show. A former host of Black Entertainment Television's "Screen Scene" and the voice of the long-running series "Comic View," Angelique is no stranger to radio as she served as a talent and producer on The Beat and Power 106 in Los Angeles. From the planning stages to the perfect execution of the show, ensuring Café Mocha is on-target and Nielsen PPM friendly, Angelique is the powerful producer behind Café Mocha's success!
Angelique also adds her talents to Cafe Mocha as the proverbial voice of reason on the show, joining Loni and YoYo to round out this unique radio experience.
Twitter: @AngeliquePerrin
Instagram: @AngeliquePerrinPix
Facebook: Angelique Perrin
---
YOYO
YoYo is a Grammy-nominated rapper and actress best known for classic rap hits like "Can't Play With My Yo-Yo," "The Bonnie & Clyde Theme" with Cube and "I Wanna Be Down" with Brandy, Queen Latifah and MC Lyte.
With more than 25 years in the music business, Yo-Yo's professional journey was recently featured on TV One's marquee franchise, "Unsung." The Compton, California native, has consistently toured throughout the years and earlier this year she performed and hosted the "BET Her Live" event as part of BET's tribute to the 50th anniversary of Hip-Hop.
A feminist and community crusader, YoYo is working to empower young people with her youth program, YoYo's School of Hip-Hop. Yo-Yo's program operates in both Los Angeles, Calif. and Highland Park, Mich., where her husband, DeAndre Windom, is the mayor. The mission is to help educate youths within the community about dance, music, and learning how to compose and perform powerful messages in rap music.
Twitter: @YoYoWhitaker
Instagram: @YoYoFearless
Facebook: Yolanda Whitaker
---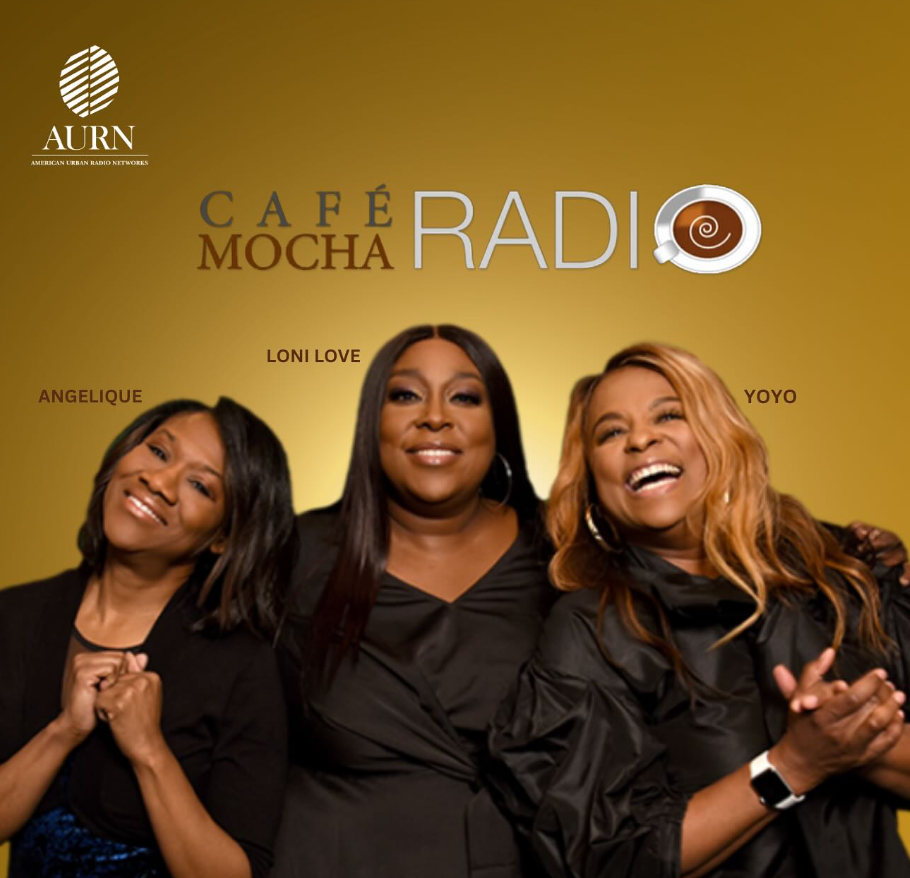 About Café Mocha™ Radio
The Gracie Award winning Café Mocha radio show is the brainchild of award-winning media veteran Sheila Eldridge. Created by and for Women of Color is syndicated nationally and on Sirius/XM Channel 141, Café Mocha is heard in over 30 stations including New York, Chicago, Atlanta, Dallas and Washington, D.C among others. The show airs weekends and is co-hosted by Emmy Award winner comedienne/television host Loni Love (Fox's "The Real"), Hip-Hop icon YoYo, and broadcast veteran Angelique Perrin.
This high-energy, two-hour show features the latest in urban music, lively chats from an unabashedly women's perspective, no-holds barred advice and exclusive interviews with top performers, celebrities, politicians and civic leaders. Café Mocha, syndicated by Superadio Networks with sales represention by American Urban Radio Networks, is the only national radio show that speaks directly to African American women, ages 18 to 54, who represent a combined buying power of more than $1.2 trillion.
To learn more about Café Mocha Radio, visit www.cafemocharadio.com Twitter, Instagram @cafemocharadio; YouTube: Cafemocharadio; and on Facebook www.facebook.com/cafemocharadio.